Full Width Image Background
Full Width Image Background
Text
Optum Startup Studio India⁠ (OSSI): From Idea to Impact
Text
A health tech innovation focused program to help promising startups accelerate their maturity and be on par with global standards.
Text
Optum Startup Studio India⁠ (OSSI) aims to develop meaningful engagements with technology startups in India and leverage the vibrant external innovation ecosystem of India.
OSSI is part of the larger Optum Startup Studio initiative, successfully running across the US and Ireland.
Text

Text
Startup accelerator
Aimed at unleashing the full potential of India's promising health tech startups through partnership and mentorship
Text

Text
Fast-track pilots
Pilots with relatively mature startups have market-ready solutions
Text
How it works 
Optum has partnered with the International Institute of Information Technology Hyderabad (IIITH) as the India innovation partner for OSSI.
Optum will launch a call for applications with specific health care problem statements on the themes of: 
Telemedicine/virtual care
Wellness/digital therapeutics 
Clinical decision support systems
Blockchain to enable enhanced data sharing and security across health care players
Cognitive technologies to deliver business efficiencies and improve quality of services
Once the call for applications is released:
The ideas presented by participating teams will be evaluated by industry and functional experts from Optum and IIIT to handpick the ones that will receive funding.
Optum will support these ideas with mentorship across spheres including technology, business strategy, design, and product development.
IIIT will leverage its advanced deep-tech research capabilities and vast experience, incubating startups to provide research and business mentorship to selected startups.
Text

Text
Investment
Equity-free grants to help turn ideas to viable solutions
Text

Text
Cloud partnerships
Opportunities to leverage best-in-class capabilities from leading providers
Text

Text
Research
Access to deep tech research resources and facilities
Text

Text
Guidance
Community of engaged advisors across technology, business strategy, design and product development
Color Block
Text
Our innovation partner
The International Institute of Information Technology (IIIT) has strong research capabilities, with established centers of excellence focusing on natural language processing (speech and text), image processing, computer vision, machine learning, and applications of artificial intelligence to population scale problems.
IIIT's Centre for Innovation and Entrepreneurship (CIE) is one of India's oldest incubators and has so far enabled 40+ startups and raised $25M+ external funds for partner startups.
Text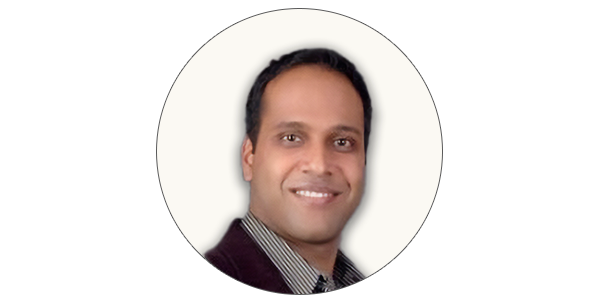 Text
Ankit Gupta
Senior Engagement Director, Optum Startup Studio India
Accordion Block v2
Ankit Gupta is Senior Engagement Director with Optum Startup Studio India. He has 16 years of health care-focused experience across a variety of functional domains including investments, consulting, digital transformation, continuous process improvement and operations. He is passionate about leveraging emerging technologies and trends to deliver continuous value to the company, our stakeholders and advancement of the overall health care sector.
Text
Tell us about your idea
By continuing ahead, I confirm that I have read and understood the Disclaimer Notice below and I accept to be bound by the same.
Text
The information on this website for the Optum Startup Studio Program ('OSS Program') is solely for general informational purposes and no representation and/or warranty is made in express or implied terms over the accuracy, adequacy, availability, validity or completeness of any information available on this website. You agree not to use, modify, distribute, reproduce or use the information contained on this website in any other manner except as provided under these terms without express consent from us. You understand and acknowledge that as a part of the OSS Program, the details provided by you shall be evaluated and the decision taken by Optum at its sole discretion shall be binding on you. You agree that you shall rely on any information provided on this site solely and exclusively at your own volition and any reliance placed by you on any such information shall not entail any liability for us or any of our affiliates, whatsoever, and from which we shall be completely absolved. 
You further understand that Optum owes you no duty of confidentiality. You confirm that your submission, and any information you share in subsequent vetting discussions, does not and will not contain confidential information. You understand that Optum is free to acquire, develop and sell services and products that may be competitive to you and Optum is owed no compensation for your submission. 
You understand and acknowledge that the terms of this Disclaimer Notice may be changed by Optum, with or without any reasons and/or with or without any prior intimation to you, which you agree to be bound. You are aware that in case of any concerns or queries, you can reach out to Optum by sending an email to oss_india@optum.com.
Privacy: You agree and acknowledge that as part of the application process for the OSS Program, you shall be required to share your personal and sensitive information with Optum. By continuing with your application to the OSS Program through this website, you agree that you have read and understood Optum's Privacy Policy on the Optum website and  provide your express consent for collection, storage, processing and/or transferring of your personal and sensitive information, including outside of the territory of India, for the purposes of the OSS Program.