Text
Inclusion and diversity (I&D) speaker series: meet the super women at Optum
October 12, 2021
Text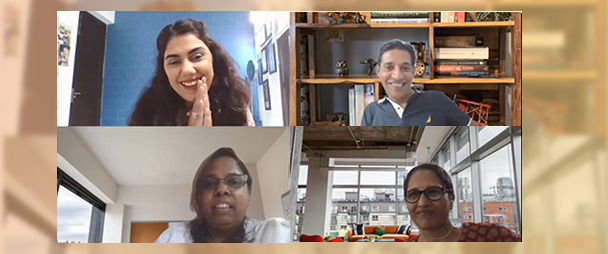 Text
Session date: August 31, 2021
Session time: 4–5 p.m.
Speakers:
Surinder Singh, Vice President, Government Operations, Optum Global Solutions
Savira Punjari, Director, Operations, Optum Global Solutions
Srividya Thyagarajan, Sr. Director, Data Science and Analytics, Optum Global Solutions
The session was moderated by Prasidha Menon, Director, Brand, Marketing and External Communications, Optum Global Solutions
This session was conducted with the objective of encouraging employees through an open interaction and discussion. This session included our inspirational women leaders, highlighting the challenges they faced and overcame to come out stronger and excel in their respective careers.

Surinder Singh kicked off the session by talking briefly about the Optum inclusion and diversity charter.
Srividya Thyagarajan shared her advice on navigating one's career journey. She said, "Remember that your career is a marathon, it's ok to take breaks. You need not maintain the same speed throughout or sprint. If you treat it as a sprint, you will burn out, so make sure you pace yourself.

Savira Punjari shared with the group one of her travel experiences where she was able to influence a policy change to add more focused inclusivity. She also spoke about the inspirational role of her mother in her life and how having a role model has shaped her life and career. Savira also emphasized the importance of being open to learn different perspectives from different people across life situations.

The session ended on a fun note with a rapid fire round, where Vidya and Savira shared insightful, spontaneous answers that were thoroughly enjoyed by the audience.