Color Block
Text
Diversity, equity and inclusion (DEI)
DEI is an integral part of our organizational culture, where diversity is celebrated, equity is realized and inclusion is embraced.
Text
Our culture brings us together
Our mission calls us, our values guide us and our diverse culture connects us as we seek to improve care for the consumers we're privileged to serve. Our core values of integrity, compassion, relationships, innovation and performance steer our actions and interactions.
DEI is an integral part of our organizational culture. It's woven through our business processes, policies, learning, development and performance. 
We know that our individual and collective contributions are magnified when we value, embrace and learn from a range of people and perspectives.
Text


Our mission calls us

Text

Our values guide us
Text


Inclusion and diversity fuel us
Text
Our vision
Our vision is to create an innovative culture where every team member is empowered to do their life's best work.
Our diversity fuels our performance, and we leverage our collective power to help people live healthier lives and make the health system work better for everyone.
Color Block
Text
Our DEI ecosystem
Aligned to our mission, we're committed to building a modern, high-performing health system powered by the diversity of our people to improve care for the consumers we're privileged to serve.
Across the enterprise, we work collaboratively on our three key DEI pillars of people, workplace and marketplace, to build a foundation of trust, empowerment, inclusion and organizational growth and development.
Text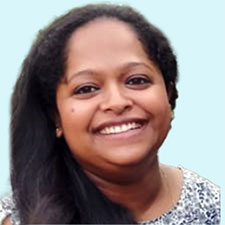 Text
"Some medical complications along with a new project and recent promotion was a lot to juggle with at the beginning of my pregnancy. Thankfully, my manager and leader, both well-invested fathers, were extremely supportive during this time. 
I was recommended to join the CareNine program provided by OGA, and I can't tell you what a blessing it was! Once I joined back, my manager and I worked together to explore various flexible working options which made returning to work seamless."
Maneesha Sudhesan
Associate Director
Learning Solutions
Optum Global Solutions (India) Pvt. Ltd.
Text
Growing and developing our diverse talent
Taking a data-driven approach to setting priorities and measuring progress, we leverage insights to improve hiring, development, engagement and retention of our diverse talent. 
Our employee surveys help us better measure and understand employee sentiment related to fairness, affirmation, safety, identity and connection. We promote:
Text
Recruiting practices and integrated programs for women, LGBTQ+, people with disabilities and all ages. SOAR (Strength – Opportunities – Aspirations – Results), our return-ship program, supports gender diversity. Our veterans' program is focused on talent from the armed forces.
Text
Equal and fair access to opportunities, resources and a safe work environment for people from the LGBTQ+ community and people with disabilities.
Text
Career advancement with programs such as United Women Leading in Technology (UWLiT) forum to support gender diversity across technology career paths, UHG Women Invent to enhance patent diversity and more.
Text
Learning opportunities on interacting and working with diverse talent, including trainings on unconscious bias, mindfulness in the workplace and more. 
Text
DEI forums and speaker sessions on themes of gender equality, overcoming resistance and bias and its impact on women's journey to leadership, to name a few.
Text
Favorable policy changes, including health insurance coverage for same-gender partners and covering advanced fertility treatments like IVF. We have gender-agnostic paid parental leave of 26 weeks. We also cover adoption and surrogacy.
Text
Caring. Connecting. Growing together.
Text
We're building a diverse workforce with expertise to create a healthier world for everyone.
Text
Economic Times Best Organizations for Women 2023
Optum is one of The Economic Times "Best Organizations for Women in 2023," recognized for empowering female colleagues.
Text
2022 Working Mother and Avtar Best Companies for Women in India
Optum was named one of the 100 Best Companies for Women in India (BCWI) 2022 by Avtar, in association with Seramount.
Text
Articles and blogs
Advancing workplace diversity, equity and inclusion (DEI)
Uma R. Krishnan, Managing Director — India, Optum Global Solutions (India) Pvt. Ltd., speaks on the theme of DEI initiatives at Optum.
Text
Video
An inclusive workplace for people of all abilities
Continuous efforts toward building a sustainable and inclusive work environment